FACT Bucks County presents…
World AIDS Day Remembrance – Join us for a celebration of Life, Love, and Light on Friday, December 1, at 7 pm at Philip's Episcopal Church. Father Michael Ruk will lead the service.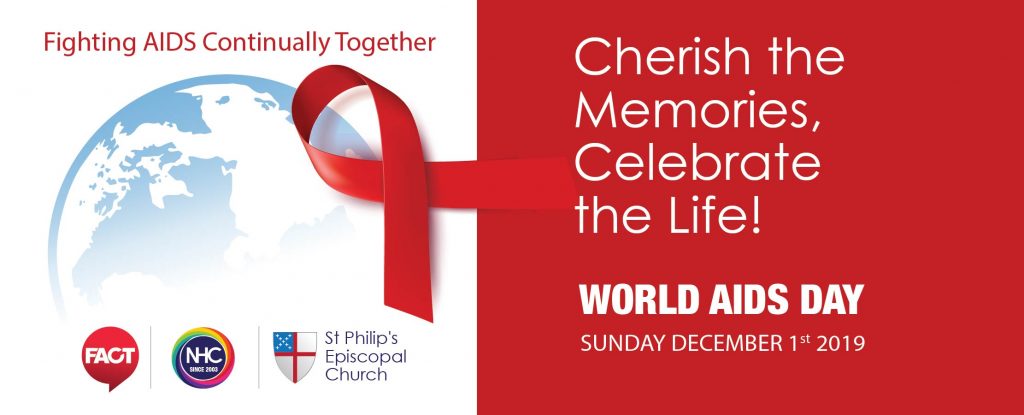 Both the New Hope, PA. and Lambertville, NJ communities will remember World AIDS Day with this annual memorial to those who have passed from HIV/AIDS and also those living with the disease. FACT Bucks County will once again host the NAMES Project AIDS Memorial Quilt on the 32nd anniversary of its creation.
The event is brought to you by FACT Bucks County (Fighting AIDS Continually Together) and co-sponsored by New Hope Celebrates, Hosted at St. Philips Church.
After the service, Participants will gather outside to launch luminarias that will light up the night sky in the Celebration of life and remembrance of those we have lost.
Lite refreshments will be available. St. Philip's Church. Located at 10 Chapel Road, New Hope.
Additional information is available online at factsbuckscounty.com, and newhopecelebrates.com Follow us Facebook and Instagram • Official site of the Quilt – aidsquilt.org