Since 1992 FACT's board members, volunteers, and donors have been raising funds through online donations and special annual events. Since we began our mission we've raised over 1 Million Dollars,
and we won't stop until there's a cure!
Our mission is simple. Provide and improve the quality of life for individuals living with HIV/AIDS in need of emergency financial assistance. These funds serve to help with expenses as a last resort when not covered by other organizations, services, or families unable to assist. 
Increasing public awareness, educate and assist in the reduction of new cases of HIV. To provide grants to nonprofit health and human service organizations that provide direct HIV services, prevention, and educational programming within the communities we serve.
FACT (Fighting AIDS Continuously Together) is a volunteer, non-profit 501.3c organization registered in PA. with one purpose; to maintain the quality of life for those affected and infected by HIV/AIDS. Established in 1992 as a local, grassroots organization to raise funds and Increase awareness in an effort to combat the growing AIDS epidemic. 
Our sole purpose is to maintain the quality of life for those affected and infected by HIV/AIDS. By providing financial assistance as a point of last resort to those individuals living with HIV/AIDS in Pennsylvania and New Jersey who reside in Bucks, Hunterdon, and Mercer Counties. (Lehigh) 
We are also dedicated to reducing the spread of HIV by providing support and educational grants to local community-based organizations.
How do we sustain financial support?
For 27 years our board, volunteers, and donors have been raising funds through online donations and special annual events. The cornerstone of our fundraising efforts revolves around our very successful quarterly BINGO games.
All funds raised enable us to provide essential emergency funding to individuals in our community when all other funding resources have been exhausted. Funds are available to people who have nowhere else to turn for such things as rent assistance, medication, electric & heating bills, counseling, special equipment, transportation, and other personal financial needs not covered by other organizations.
How are CONTINGENCY funds distributed?
Clients must reside in one of our three servicing counties to qualify and must apply through Health/Service Care Management Providers.
All information and client files remain confidential and are maintained as anonymous and assigned an identification number (client identity or medical records are never disclosed).
Care Management Providers – (Doctors, Clinics, Case Managers) can obtain funds for their clients by contacting FACT's Contingency Committee. Complete a Request Funds Request Form. or contact us via email at  info@factbuckscounty.org or call our office and leave a message 215-862-3325
FACT will contact the case manager upon contingency funds being approved. We will issue checks payable to the case manager, utility company, landlord, etc. We do not provide clients with cash or checks in the client's name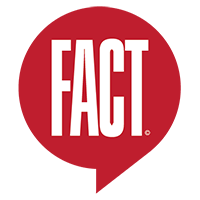 EXECUTIVE COMMITTEE 
President – Stephanie Nagy
Vice President – David Witchell
Secretary – Debra Garvey
Treasurer – Gary Guarino
Director – Gordon Pulaski
BOARD MEMBERS
Scott Edwards
Wendy Kelly
Carl Max
Colby Smith
COMMITTEE CHAIRS
Michael Dessoye – BINGO Chair
Denise Marshall – Burlesque In Bucks
Bob Egan – Voice for a Cause
COUNSEL
Robert Szwajkos – Curtin & Heefner, LLP – Counsel
PROFESSIONAL CONTRIBUTIONS
Cora Burke – Writer
Eric Rounds – Website Consultant
DONATE
Until there's a cure we need your help!
FACT Bucks Counties Official Constitution and By-Laws a Downloadable PDF
FACT Bucks County Board Goverenance
Our Executive Board consists of a President, Vice President, Secretary, Treasurer, and Director. All positions are voted in by the general Board on an annual basis. The combined talents of the remaining Board members provide the energy and resources necessary to continue our mission. All activities are governed by the regulations of a 501(c) 3 nonprofit organization.
Our ability to continue to act as an effective lifeline of support for those affected by HIV and AIDS depends on both our internal fund-raising capability and support from organizations that recognize the devastating impact of this disease on our community.
The official registration and financial information of Fighting AIDS Continuously Together may be obtained from the Pennsylvania Department of State or call toll free, from within Pennsylvania, 1-800-732-0999. Registration does not imply endorsement. Additional information about FACT Lehigh – FACT Greater Lehigh Valley Est. 1986