Voice for A Cause Auditions & The Live Show
AUDITIONS – Calling all Contestants
Tuesday, April 7th – Call time 6:00 pm
All singers are welcome please complete the form below.
Live Show Advanced Tickets $10 per show, $15 at the door. Tuesday, 14th
Event is hosted by Music Mountain Theater
1483 NJ 179, Lambertville, NJ 08530
$1,000. Cash Prize Special Guest Judges, Bob Egan & Friends.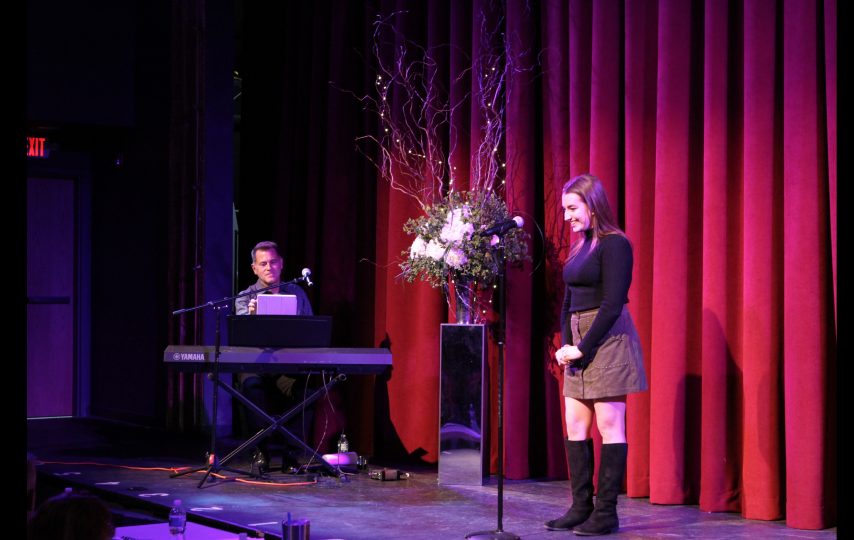 Bob Egan and the winner of 2019 Voice for a cause: Bella Depaola. not shown here are Sean Ryan 2nd and Sam Krivda 3rd place winners.
Contestant registration information
Please complete the online registration. There is no charge to compete. (Must be available both nights) All singers welcome, Individuals, Duos or Groups can perform acapella or with instrumental accompaniment. Competitions are Tuesday, April 7th Doors open 6:00 pm show time 7:00 pm.
Please arrive at least 45 minutes early to sign in and prepare for the live auditions. Winners determined by a panel of local celebrity judges and audience participation on the second night. Winners receive a cash prize. Thank you for registering. A FACT event representative will get back to you to confirm. Good Luck!
Would you like to be an event sponsor? 
Please email David Witchell > for more information about sponsoring.