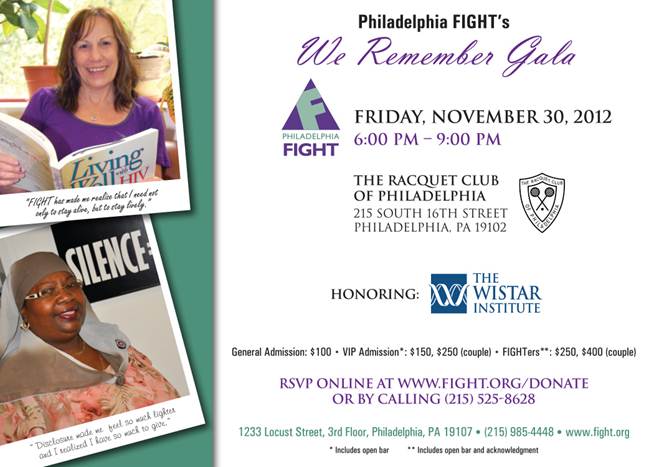 Philadelphia FIGHT is celebrating over 20 years of our lifesaving work on Friday, November 30 at the Racquet Club of Philadelphia. We hope you'll join us for the 2012 We Remember Gala.
A portion of the AIDS Quilt on display, a live jazz ensemble, silent auction, and festive food await as we reflect on the past 20 years.
Tickets for the event, which begins at 6:00 PM, are $100. VIP Tickets (which include open bar) are $150 or $250/couple. Tickets may be purchased online at www.fight.org/donate, by calling 215.525.8628, or in person at FIGHT (1233 Locust Street, 3rd Floor).
Please contact me at mseaman@fight.org for more information. We hope you'll join us for a night to remember Friday, November 30!