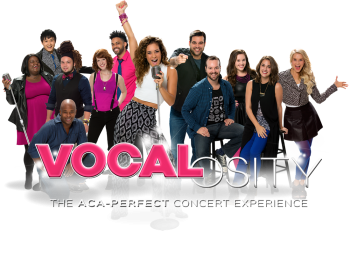 Come see the winner of FACT's A Capella Show perform the opening act during the live performance of "Vocalosity" at The Bucks County Playhouse, September 24th @ 8:00pm. Get tickets please email us at: info@factbuckscounty.org We have reserved 100 tickets for this show.
ABOUT THE SHOW:
VOCALOSITY is the all-new live concert event from the creative mind of artistic producer Deke Sharon (Pitch Perfect, The Sing-Off) that takes a cappella to a whole new level! This fast-paced production features an all-star ensemble of diverse young vocalists singing some of today's
chart-topping hits in brand-new arrangements that set a new standard for 12-part harmony.
No genre of music is off limits in the world of a cappella and VOCALOSITY covers them all – from tenth century Gregorian chant and classical choral to barber shop quartet and bouncing doo-wop all the way to an exploration of the current sound of a cappella with music from The Beatles, Bruno Mars and more.
Combine that with direction and choreography from Sean Curran (Stomp original cast member) and you have an exhilarating evening of song unlike anything you've ever seen or heard, live on stage. It's the aca-perfect concert experience!