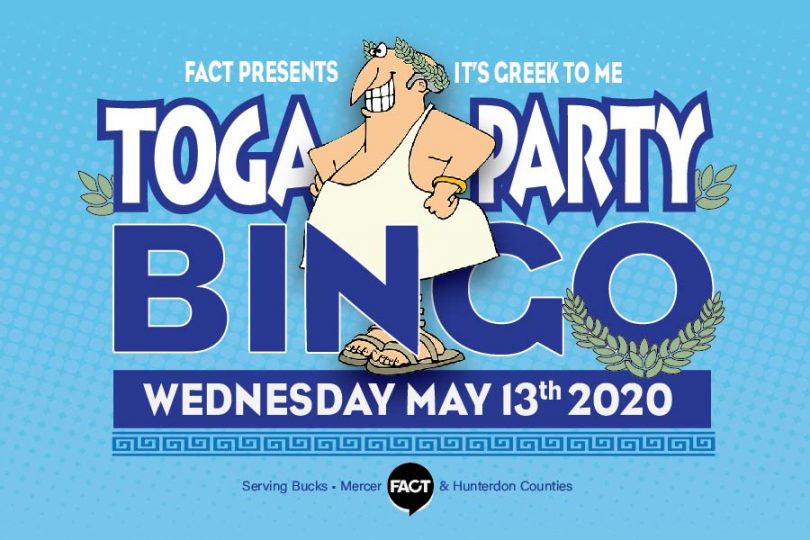 TOGA PARTY BINGO - May 14th
When in Rome do as the "Romans" do! John is on Wednesday May 14th which is also New Hope celebrates PrideFest week. Come as your favorite greek god. Or if you're feeling adventurous come dressed as the classic John Belushi character in the National Lampoon's Animal House character.
Best Group Table Contest – A winner will be chosen for the best themed table.
Doors open at 6:00 pm. Join your Fabulous FACT BINGO hostess Miss Pumpkin and friends. 50/50 raffle, and cash bar by John & Peters, Food provider TBA
Reservations open March 14th at midnight let your group know!