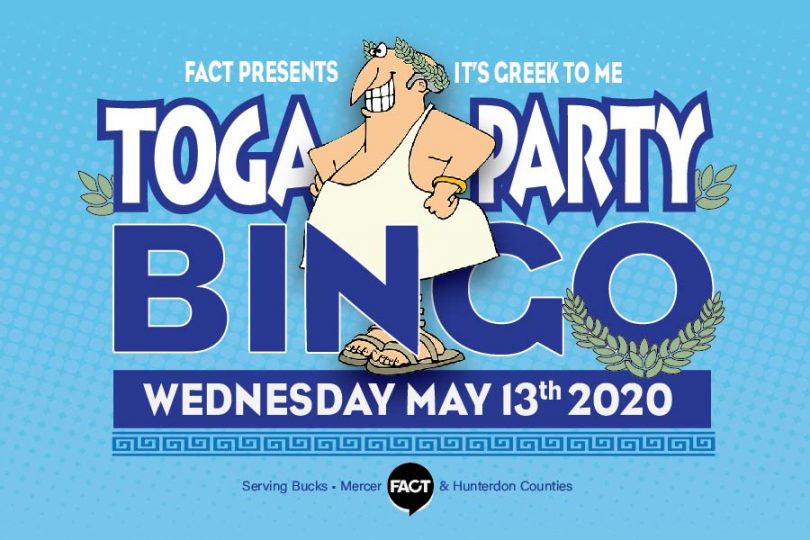 CANCELED - TOGA PARTY BINGO - May 13th
FACT Bucks County, regrets to announced that the 2020 May 13th Toga Party BINGO is canceled due to the current COVID-19 Pandemic. We will be monitoring the situation closely and will let you know in advance when we are able to hold the next BINGO Event. Currently scheduled for October 7th, 2020. Stay strong, Stay Safe.
When in Rome do as the "Romans" do! John is on Wednesday May 14th which is also New Hope celebrates PrideFest week. Come as your favorite greek god. Or if you're feeling adventurous come dressed as the classic John Belushi character in the National Lampoon's Animal House character.
Best Group Table Contest – A winner will be chosen for the best themed table.
Doors open at 6:00 pm. Join your Fabulous FACT BINGO hostess Miss Pumpkin and friends. 50/50 raffle, and a cash bar by John & Peters, food provider TBA.