The Pumpkin Ball is now the "Pumpkin Party"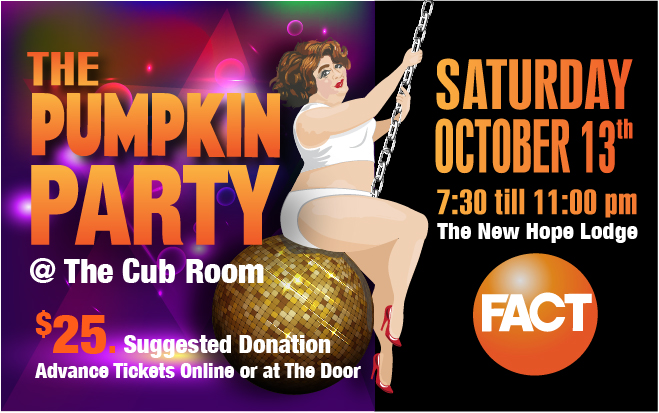 I'm so sorry to report that we are cancelling the Pumpkin Ball at the Event Center this year.
In lieu we are having a smaller more intimate event at the Cub Room at the New Hope Lodge,
on the same night. Still a Halloween themed "Pumpkin Party" event with fun, food, dancing and laughter.
Come out and support all the great work FACT Bucks County does for the community
On October 13th at 7:30. Ticket price $25, tickets can be purchased
through the website or from any board member or at the door.
Thank you,
Michelle Smith
President FACT Bucks County
Location: Cub Room at the New Hope Lodge
400 West Bridge Street, New Hope, PA 18938
Advanced Tickets or at the door $25.00
Please select a valid form