Join us October 4th for our New Fall BINGO.
Our theme is "Monster Mash" it caught on in a flash!
Join us at the Eagle Fire Hall for a ghoulish good time as we kick off the fall season with a fun filled night – come as your favorite MONSTER! Fun, Food and Prizes – 50/50 and much More to come.
Doors Open: 6:00pm
Admission: $25.00
Location: Eagle Fire Hall, 46 Sugan Rd, New Hope, PA 18938
Cash Bar: The Raven (Sorry no outside alcoholic beverages permitted)
Food By: CALEB'S American Kitchen
Reservations are strongly suggested.
Inspired by the Original Song by Bobby Pickett who co-wrote "Monster Mash" with Leonard Capizzi in May 1962. The song was a spoof on the dance crazes popular at the time, including the Twist and the Mashed Potato, which inspired the title. View a clip
Please welcome our October Bingo Food Sponsor…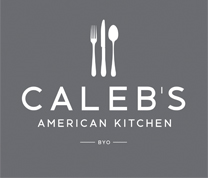 Caleb's American Kitchen is a BYO New American restaurant owned by Chef Caleb Lentchner, former executive chef and general manager of New Hope's Marsha Brown and his wife, Carol Ann Della Penna. Together they have created a warm and modern eatery.
Caleb's American Kitchen menus are inspired by all things American including steaks, burgers, lobster, shellfish, Creole, California and of course, local and regional farmers from PA and NJ. Offering the finest in New American Cooking, patrons visit us several times a week enjoying poached eggs and fresh salsa over a bed of sautéed spinach, a classic cobb salad or seared ahi tuna on a buttery brioche bun or a hearty Texas rib-eye steak. Whatever your taste buds are craving, we have something at every meal to satisfy your palate. Open daily from 8:00 am to 9:00 pm for breakfast, lunch and dinner.
Adjacent to Peddler's Village in Bucks County, PA, this bistro styled eatery is located where Routes 202 and 263 meet.
Please be sure to complete the payment process via Pay Pal – you do not have to have a Pay Pal account. You can chose to pay with any valid credit card. You can also pay by check, payment must be received before you attend.
TICKETS:
Please select a valid form