On Saturday, April 26, 2014, FACT Bucks County President, Louis Licitra, accepted the Beyond The Rainbow Award given by Planned Parenthood Keystone at the Sing Out Loud and Proud event held at The RRAZZ Room located at the Ramada of New Hope. This annual event raises additional funding for Planned Parenthood organized LGBTQ youth groups. FACT is always happy to team up with Planned Parenthood Keystone and is honored to receive this award. The "2014 Beyond the Rainbow Award is given to FACT Bucks County for their extraordinary support of Planned Parenthood & the LGBTQ community."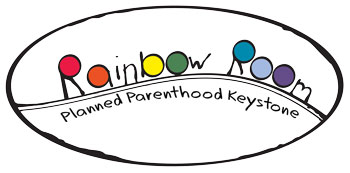 Funds from the event help support the Rainbow Room:   Founded in 2002, The Rainbow Room is Bucks County's only Lesbian, Gay, Bisexual, Transgender, Queer, Questioning and Allied youth (LGBTQA) Center.  Youth ages 14-21 participate in weekly programs focused on education, advocacy and recreation.  LGBTQA youth often face bullying, discrimination and other challenges. The Rainbow Room is free, confidential and provides a space where LGBTQA youth can be accepted, learn, build support networks and have fun.
The Rainbow Room meets every Wednesday from 6 to 8 p.m. at 181 E. Court Street, Doylestown, PA.
To find out more call 267.282.4117, e-mail rainbowroom@planitpa.org or on Facebook