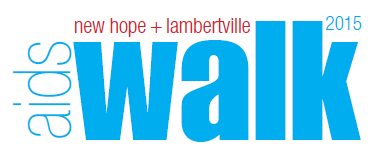 Along with out 10K Walk along the scenic Delaware Canal in NJ and PA, we've added a shorter walk too.  The longer walk will include special "token/stickers" along the way so you can be part of special prize drawing at the end of the Walk.
BECOME A 2015 SPONSOR
With various levels to choose from…
Here is the link to SPONSOR Information and Sign-Up Form:  Sponsor INFO 2015 AIDS WALK
WALK…. With your heart and "soles"!
Create your own on-line pledge page and let your friends and family know.  Our FirstGiving on-line pledge page allows you to create a TEAM page too!
Here's the FirstGiving Pledge Page Link:  link to Firstgiving page for walk   (Use the green JOIN NOW button and in a few minutes you will be able to share your page with friends and family)
Every walker who raises $100.00 or more will receive a Walk t‑shirt. For every $100 you raise you will receive a raffle ticket and your name will be entered into a drawing for the Grand Prize package!
AND don't forget your four-legged friends; bring them along to enjoy the Walk!
What else can you do?
Volunteer – Call the Volunteer Hot‑Line today at 215-862-3325 and leave a message to volunteer, donate, and/or Walk. Someone will contact you soon. With your support, we will all be able to celebrate the success of the 16th New Hope/Lambertville AIDS Walk.  Our web site now has a convenient volunteer sign up page under the ABOUT US tab.
Donate ‑ You can also help us by donating items to be used as prizes to recognize walkers/teams who raise the most money. Gift Certificates, and/or merchandise are great ideas that will be greatly appreciated. Please indicate on the Sign‑Up Form if/what you would like to donate  (The sign-up form is accessible as the last page of the Sponsor Link above) .
2015 SPONSORS…